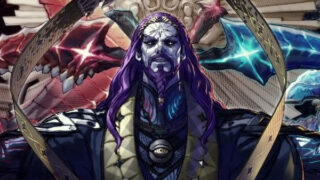 Azwel, a newcomer fighter, will be playable in Soulcalibur VI, Bandai Namco announced.
Here is an overview of the character, via Bandai Namco:
"You shall be sacrificed for the human race!" Azwel, Leader of Humanity, wields the powerful weapon Palindrome which grants him the ability to manifest weapons out of thin air!
Soulcalibur VI is due out for PlayStation 4, Xbox One, and PC on October 19.
Watch the Azwel reveal trailer below.
Update 08/27/18 at 7:00 p.m.: View screenshots of Azwel at the gallery.