Yakuza: Kiwami 2 'Forbidden Romance' trailer
"What you find out doesn't matter. I would never think less of you."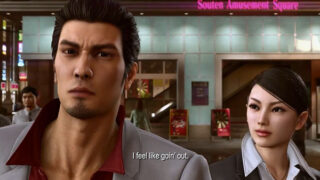 Sega has released a new trailer for Yakuza: Kiwami 2, providing a close look at the relationship between Kazuma Kiryu and Detective Kaoru Sayama.
Yakuza: Kiwami 2 is due out for PlayStation 4 on August 28 in the Americas and Europe. A demo is available now.
Watch the trailer below.