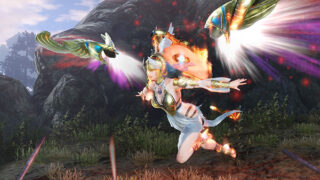 Koei Tecmo debuted new gameplay footage of Warriors Orochi 4 during a stage event at Animation-Comic-Game Hong Kong 2018 today.
The footage features playable character Athena, Fa Zheng, and Hanzo Hattori, as well as the Artemis' Bow and Gullinbursti Sacred Treasures.
Warriors Orochi 4 will launch for PlayStation 4, Switch, and PC on September 27 in Japan, and for PlayStation 4, Xbox One, Switch, and PC on October 16 in North America and October 19 in Europe.
Watch the footage below (from 19:48 to 31:30).