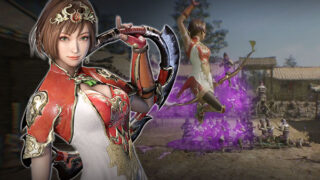 Koei Tecmo has released a new set of Dynasty Warriors 9 action trailers featuring Zhang He, Sun Shangxiang, Ma Dai, Pang Tong, and Guo Huai.
Dynasty Warriors 9 is due out for PlayStation 4 on February 8 in Japan, and for PlayStation 4, Xbox One, and PC on February 13 in North America and Europe.
Watch the trailers below.
Zhang He
Sun Shangxiang
Ma Dai
Pang Tong
Guo Huai