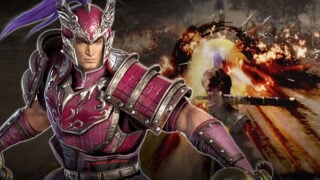 Koei Tecmo has released a new set of Dynasty Warriors 9 action trailers featuring Zhang Liao, Xu Huang, Taishi Ci, Ma Chao, Jia Chong, and Zhurong.
Dynasty Warriors 9 is due out for PlayStation 4 on February 8 in Japan, and for PlayStation 4, Xbox One, and PC on February 13 in North America and Europe.
Watch the trailers below.
Zhang Liao
Xu Huang
Taishi Ci
Ma Chao
Jia Chong
Zhurong