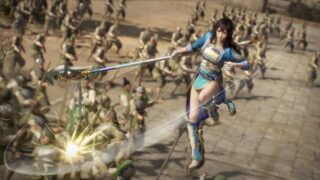 Koei Tecmo has released a new set of Dynasty Warriors 9 gameplay trailers featuring Zhao Yun, Cheng Pu, and Xin Xianying.
Casual costumes were also debuted for Wei's Cao Pi, Xiahou Yuan, Jia Xu, and Dian Wei, Wu's Gan Ning, Taishi Ci, and Zhou Yu, Shu's Guan Ping, Xu Shu, Yueying, and Liu Shan, Jin's Zhuge Dan and Deng Ai, and the independent Dong Zhuo.
Dynasty Warriors 9 is due out for PlayStation 4 on February 8 in Japan, and for PlayStation 4, Xbox One, and PC on February 13 in North America and Europe.
Watch the trailers below. View the casual costumes at the gallery.
Zhao Yun
Cheng Pu
Xin Xianying