The King of Fighters: Destiny CG animated series episodes 12 and 13 now available on YouTube
"Shadow of Evil" and "Trap."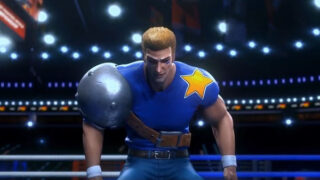 SNK has released the 12th and 13th episodes of The King of Fighters: Destiny, its CG animated series based on its The King of Fighters fighting games, on YouTube.
Here's an overview of each episode:
Episode 12: "Shadow of Evil"

The first KOF match starts out with a bang, with all eyes on the event. Benimaru struggles in his battle against Brian, as he continues to stand back up no matter how many times he is beaten by Benimaru. The crowd becomes uneasy as they watch Brian's eerie performance.

Episode 13: "Trap"

Kyo and his teammates struggle with the American Sports Team who show signs of the Orochi power. Meanwhile, Terry heads to Gesse Tower to rescue Angelina, despite knowing it's a trap.
If you missed it, catch the previous episodes via the following links:
Watch episodes 12 and 13 below.
Episode 12: "Shadow of Evil"
Episode 13: "Trap"