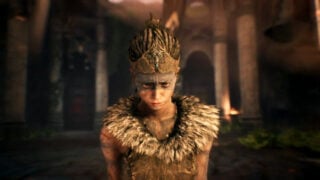 Ninja Theory has released a new trailer for Hellblade: Senua's Sacrifice and confirmed the game will be enhanced for PlayStation 4 Pro.
Users with PlayStation 4 Pro will be able to choice between experiencing Hellblade with enhanced resolution or at a higher frame rate of 60 frames per second. High-end PC owners will also have the option to play Hellblade with an uncapped frame rate and in resolutions up to 4K. The PC version will also support 21:9 ultra widescreen.
Hellblade: Senua's Sacrifice is due out for PlayStation 4 and PC on August 8.
Watch the trailer below.