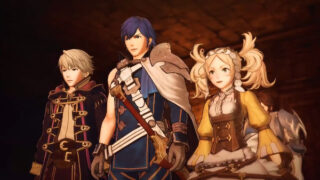 Bandai Namco has released a new trailer for Fire Emblem Warriors ahead of this week's Japan Expo 2017 in France.
The trailer confirms Lissa, Frederick, Robin (male), and Lucina from Fire Emblem Awakening as playable characters.
Fire Emblem Warriors is due out for Switch and New 3DS on September 28 in Japan, and this fall in North America and Europe.
Watch the trailer below.
English
Japanese