EA Play 2017 games lineup further detailed
Performances by Nas, DJ Green Lantern, and Dave East on June 10.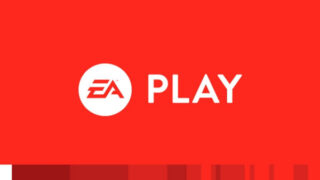 EA Play 2017 will feature more than 140 hands-on gaming stations where fans will be able to play the newest games from Electronic Arts, the company announced.
The lineup of playable games includes:
Star Wars Battlefront II
FIFA 18
Madden NFL 18
NBA LIVE 18
The latest Need for Speed experience
The Sims Mobile and The Sims 4
Battlefield 1: In The Name of the Tsar
New content from Star Wars: Galaxy of Heroes and Titanfall 2
Madden NFL Mobile
NBA LIVE Mobile
EA Sports FIFA on the Nintendo Switch
The first 2,000 fans that play Star Wars Battlefront II each day of the show will receive a numbered, limited edition poster. On Sunday and Monday, the first 500 people to play Madden NFL 18 and EA Sports FIFA 18 will receive a free copy of Madden NFL 17 and FIFA 17, respectively.
The company also announced that eight-time platinum recording artist Nas, DJ Green Lantern, and Dave East will perform at the EA Play 2017 on June 10 from 6:00 to 8:00 p.m. PT.
EA Play 2017 will be open to the public and tickets are available free. The schedule is as follows:
Saturday, June 10 from 4:00 p.m. 8:00 p,.m.
Sunday, June 11 from 12:00 p.m. to 6:00 p.m.
Monday, June 12 from 12:00 p.m. to 5:00 p.m.
EA Play 2017 will run from June 10 to 12 at the Hollywood Palladium. For home-viewers a live stream will begin on June 10 at 12:00 p.m. PT / 3:00 p.m. ET starting with the 90-minute "Live at EA Play" show.