NieR: Automata PS4 shipments and digital sales top 500,000 in Japan and Asia
A NieR: Automata sales update.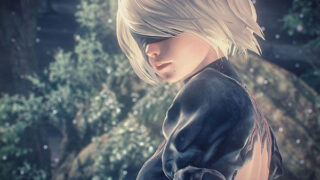 The PlayStation 4 version of NieR: Automata has topped 500,000 total shipments and digital sales in Japan and Asia, Square Enix announced (2).
The most recent Japanese sales charts reveal that over 300,000 physical copies have been sold in Japan alone.
Earlier this month, Square Enix announced that total worldwide shipments and digital sales for NieR: Automata, including the PC version, ,a href="https://gematsu.com/2017/04/nier-automata-shipments-digital-sales-top-one-million">surpassed one million.