Nioh goes gold
Next live stream set for January 20.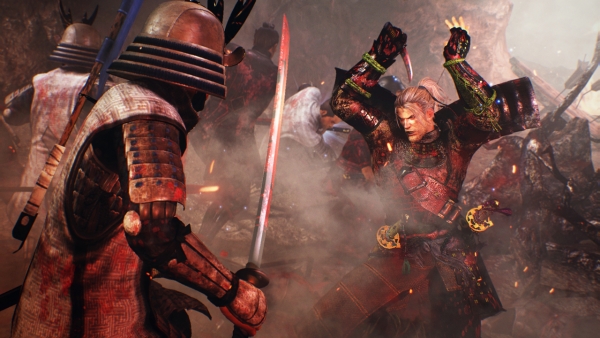 Nioh has gone gold, Koei Tecmo announced. That means the game has completed development and is ready for production.
Koei Tecmo will host its next Nioh live stream on January 20 at 22:00 JST. In it, director Yosuke Hayashi will again introduce the charm of the game, and Japanese comedy duo Impulse's Toshiyuki Itakura and talent Saki Suzuki will take on a new stage and reveal new information. You'll be able to watch it on YouTube, Fresh! by AbemaTV, and Niconico.
Nioh is due out for PlayStation 4 on February 7 in North America, February 8 in Europe, and February 9 in Japan.