Accel World VS Sword Art Online: Millennium Twilight will launch for PlayStation 4 and PS Vita on March 16, 2017 in Japan, Bandai Namco announced. It will cost 7,600 yen on PlayStation 4 and 6,800 yen on PS Vita. If you purchase the digital version before April 12, you'll only 6,840 yen and 6,120 yen, respectively.
Pre-orders include Sword Art Online movie costumes and downloadable content that adds playable characters who would be difficult to add to the main story.
A Dengeki Limited Edition (PS4, PS Vita) will include:
abec-sensei & Hima-sensei-illustrated limited edition box
Soundtrack CD
Special contents Blu-ray disc
CD & Blu-ray disc special case
Special booklet "Dengeki Nerve Gear VS"
Mini clear poster
Special-make CD character acrylic key chain
Product code for use in the game
The action RPG sees the world of "Brain Burst" (from Accel World) encroach on the world of "ALfheim Online" (from Sword Art Online). There will be a mix of conflict and teamwork as players draw near the mystery of the accelerated world and virtual world that crossed. Battles use the "Ground-Sky Active Change Battle" system, where players can form a party of three from both Accel World and Sword Art Online characters, and switch between them in real time.
The main story is about 30 hours long. The actions from Lost Song have evolved, and the character models have been significantly reworked. There are over 30 playable characters. The scenario was drafted by Reki Kawahara, the author of both Accel World and Sword Art Online. Its contents are said to be quite harsh.
Here are some images: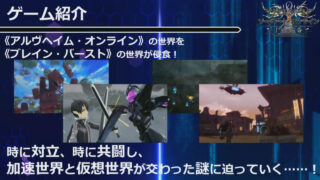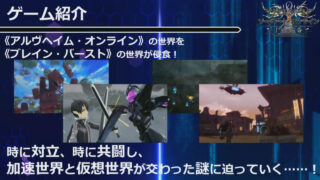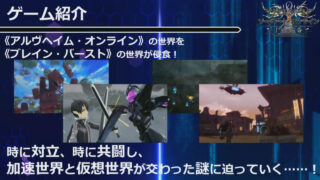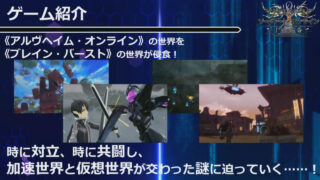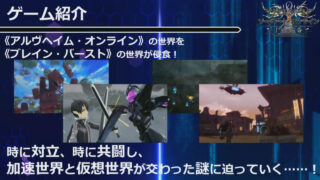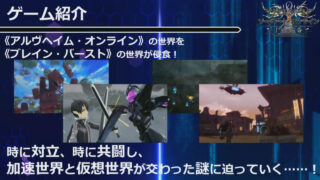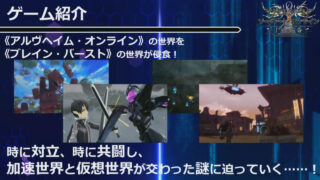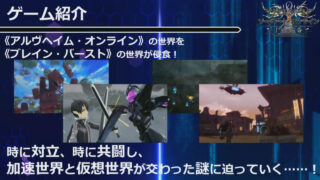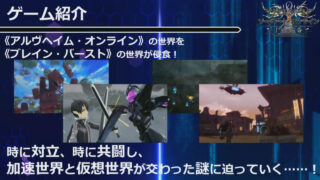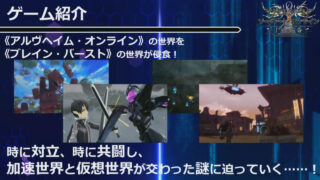 In related news, Bandai Namco also announced will host a two-hour Sword Art Online game and anime special broadcast on December 20.
Watch a pair of trailers below. (TV spot at 1:14:00, gameplay trailer at 1:18:46.)
Update 12/14/16 at 8:00 p.m.: The TV spot i s now available as its own video.