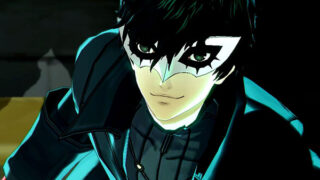 Atlus has delayed Persona 5 from its previously announced February 14 release date in the Americas and Europe to April 4, citing that it wants to "put the utmost care into ensuring it winds up the best when it launches in the west."
On the bright side, the game will launch alongside (forever) free Japanese voice-over downloadable content. The English voice-overs will already be on the disc.
Atlus also relaunched the official Persona 5 website, providing the final look of the game's previously announced "Take Your Heat" Premium Edition.
If you're at PlayStation Experience 2016 from December 3 to 4, Persona 5 will be playable in English for the first time.
In related news, Ryuji Sakamoto PlayStation 4 theme and avatar set is now available as a free download on the PlayStation Store. It will be available for 24 hours before it is removed. And as of press time, Atlus is currently live streaming English gameplay of Persona 5 on Twitch.
Watch a new set of trailers below. View a high-res version of the SteelBook Edition and Premium Edition packaging at the gallery.
Yusuke Introduction Trailer
Meet the elegant Yusuke Kitagawa. He can most aptly be described as an artistic savant, and his love for aesthetics and talent for art is second to none. Unlike the rest of the Phantom Thieves, this Bohemian beatnik attends Kosei High School and joins the motley crew after a very fateful event involving his art mentor/idol Madarame. Although Yusuke can be eccentric, codename Fox harnesses his love of true beauty to help the Phantom Thieves. I mean, it wouldn't be a group of social misfits without at least one starving artist right?
Makoto Introduction Trailer
Makoto Niijima is Shujin Academy's resident overachiever. So how did a straight-laced honor student and the student council president get involved with the mischievous Phantom Thieves? Let's just say that it's her duty to figure out the identities and motives of the group (she is student council president after all). Even though codename Queen appears to be the antithesis of a rebelling high schooler, she has a strong sense of morality and will do what she can for a righteous cause. Besides, it's a probably a VERY good thing for the group to have an intelligent strategist formulate their heists. Just imagine if Ryuji had to plan them…
Cherami Leigh (Makoto VA) Interview Video