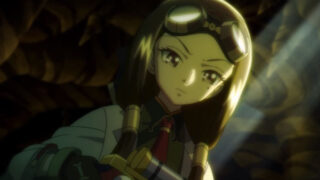 Koei Tecmo has released part one of the Studio 4°C-produced Toukiden 2 original animation.
Part two will be released on July 8, and the entire animation will be released on July 13.
Toukiden 2 is due out for PlayStation 4, PlayStation 3, and PS Vita in Japan on July 28. PlayStation 4 and PS Vita demos are now available in Japan.
Watch the video below.
https://www.youtube.com/watch?v=juhKFyaJnhc