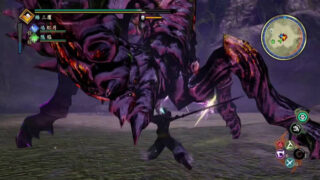 The official PlayStation Japan YouTube channel has uploaded a new, four-minute gameplay video of Toukiden 2.
The video shows a multiplayer Slayer battle against new demon Onuhouko using the new Swordshield weapon.
Toukiden 2 is due out for PlayStation 4, PlayStation 3, and PS Vita in Japan on July 28. PlayStation 4 and PS Vita demos are now available in Japan. A new demo is due out on July 21.
Watch the footage below.