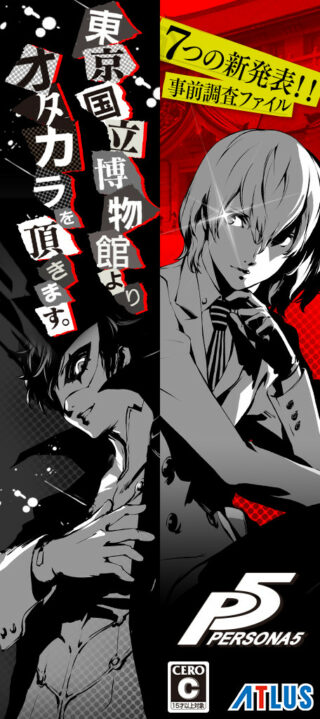 Niconico's home page is running a takeover advertising campaign for Atlus' Persona 5 Premium Event scheduled for July 19.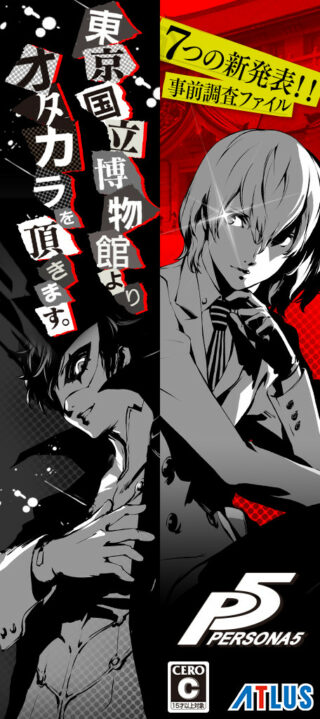 The left side of the takeover, which features the protagonist, reads "Take the treasure from the Tokyo National Museum." The right side of the banner, which features recently revealed party member Goro Akechi, says "Seven new announcements!! Preliminary Investigation File."
The Persona 5 Premium Event will be held at the Tokyo National Museum on July 19, and will be live streamed via Niconico starting at 19:30 JST (check your local time here).
Persona 5 is due out for PlayStation 4 and PlayStation 3 on September 15 in Japan and on February 14 in the Americas. A European release is also planned via publisher Deep Silver, but a release date has not been announced.
Thanks, Persona 5 News Channel.
Update: The official website for the event has been updated with a countdown timer and seven mini countdown timers for each announcement.