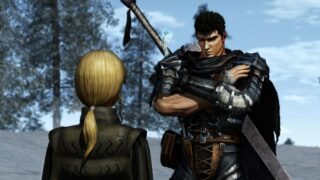 Koei Tecmo has delayed its Omega Force-developed Berserk game from its previously planned September 21 release in Japan to October 27.
The company says the delay is to further increase the game's quality and put out an even more satisfying product.
In Japan, Berserk is due out for PlayStation 4 and PS Vita at retail, and PlayStation 3 via download.
In North America and Europe, Berserk is due out this fall for PlayStation 4 at retail, and PS Vita and PC via Steam digitally.