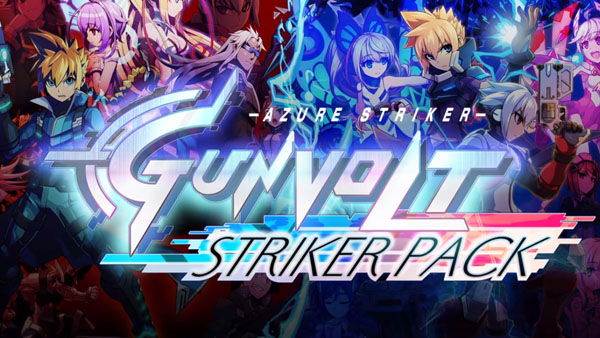 Yacht Club Games is bringing the Azure Striker Gunvolt: Striker Pack, which includes both Azure Striker Gunvolt and Azure Striker Gunvolt 2, to North America for 3DS at retail on September 30 for $29.99, developer Inti Creates announced during the Keiji Inafune and Inti Creates panel at Anime Expo 2016.
A European release was not announced, but the Striker Pack was recently rated in Australia, suggesting a release across other regions is planned.
Azure Striker Gunvolt 2 will also launch via the Nintendo eShop on September 30 for $14.99. Read more about the game here.
Inti Creates also announced an Azure Striker Gunvolt original video animation by LandQ Studio, the company behind Robot Girls Z, due out this winter as an on-demand release.
Watch trailers for the Striker Pack and OVA below.
Azure Striker Gunvolt: Striker Pack
Azure Striker Gunvolt OVA