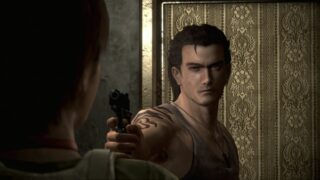 Total sales for Capcom's Resident Evil 0 remaster topped approximately 800,000 units, Capcom president Haruhiro Tsujimoto said.
"Last fiscal year Resident Evil 0 HD remaster performed favorably with approximately 800 thousand units sold, and additionally we released Resident Evil 6 for PS4 and Xbox One," Tsujimoto said during the financial results briefing for the fiscal year ended March 31, 2016. "This year marks the twentieth anniversary of the Resident Evil franchise; we plan to release PS4 and Xbox One versions of Resident Evil 4 and 5, and what"s more, we are currently working on a full remake of Resident Evil 2."
Tsujimoto also confirmed that Capcom plans to release the following new titles this fiscal year, which ends March 31, 2017:
Monster Hunter Title (planned for two million sales)
Major Title #1 (planned for four million sales)
Major Title #2 (planned for two million sales)
It's worth noting that "Monster Hunter Title" is not Monster Hunter Stories, Capcom's spin-off RPG for 3DS, but something entirely separate, as Tsujimoto notes the above titles are "in addition" to previously announced titles Monster Hunter Stories, Phoenix Wright: Ace Attorney – Spirit of Justice, and Umbrella Corps.