Digimon Universe: Appli Monsters cross-media project officially announced
More to come at the Tokyo Toy Show on June 9.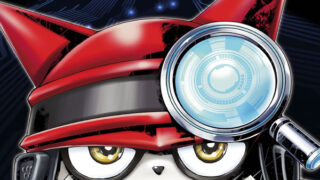 Bandai, Bandai Namco Entertainment, and Toei Animation have officially announced Digimon Universe: Appli Monsters, its new cross-media project starting with a TV anime airing this fall, toys, and a digital kids card game, and expanding to related products, games, magazines, and more.
First details about the anime's theme were also shared. The key is the smartphone applications used by everyone around the world each day. Within these apps lurk artificial intelligence life-forms called "Appli Monsters," also known by the short-name "Appmons." These monsters exist only for the amount of apps that exist.
Here is the list of official websites for the project:
More information on Digimon Universe: Appli Monsters will be shared during Tokyo Toy Show 2016, which will be held on June 9.