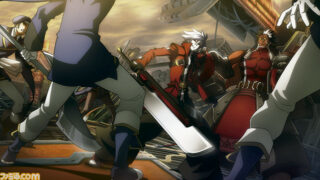 Famitsu has gone up with its online preview of BlazBlue: Central Fiction for PlayStation 4 and PlayStation 3, providing the first direct-feed screenshots of the console version.
As announced earlier this week, the console version of the arcade fighting game has various modes unique to the home platform, including both familiar modes introduced in previous entries and original new modes. Showcased in the screenshots include Arcade Mode, V.S. Mode, Grim of Abyss Mode, Score Attack Mode, and Speed Star Mode.
In Story Mode, you can enjoy the game's story via an adventure game format. The latest game offers a newly written story spanning dozens of hours and depicts the final chapter of the "Story of the Azure" starring protagonist Ragna that has been developing since 2008.
Es, from the Xblaze series, also makes her appearance as a playable character. Voiced by Mayuka Nomura, she is described as the mysterious girl who appeared before Xblaze protagonist Toya Kagari. Contrary to her lovely appearance, she has high combat ability. She has no interest other than her given mission and doesn't speak of herself. Unexpectedly, she loves pudding.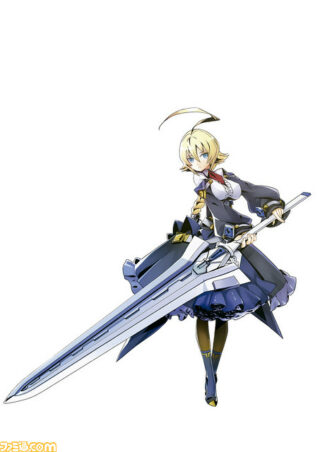 BlazBlue: Central Fiction is due out for PlayStation 4 and PlayStation 3 in Japan this fall.