Fairy Fencer F: Advent Dark Force first English screenshots
Three more characters also profiled.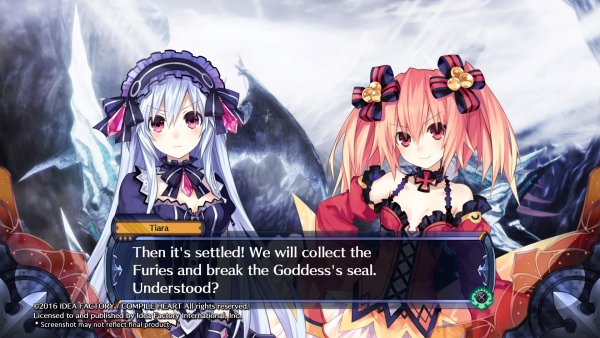 Idea Factory International has released the first English screenshots and three new character profiles for Fairy Fencer F: Advent Dark Force.
The upcoming RPG features two new story routes, the Vile Goddess and Evil Goddess routes, through which you'll meet new characters like Pappin, who has a mysterious connection to a Fencer named Pippin.
Pippin

A strange Fencer whose biological origins are unknown. He's talkative and nags others way too much. A sword is stuck in his head, but it doesn't seem to affect him.

Soji

Pippin's fairy partner. His human appearance causes people to believe he is a Fencer, while Pippin is his fairy. He is familiar with Pippin's supposed father, Pappin.

Pappin

Pippin calls him "Father" but whether Pappin is Pippin's father or not remains a mystery. He's an enigma with a strong allegiance to his path as a Fencer.
Fairy Fencer F: Advent Dark Force is due out for PlayStation 4 in North America on July 26 and in Europe on July 29.
View the screenshots at the gallery