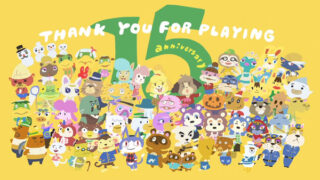 Doubutsu no Mori, what the western world knows as Animal Crossing, made its debut on GameCube in Japan on April 14, 2001, meaning the series is officially 15 years old as of today.
To celebrate, Nintendo released a short 15th anniversary commemoration video highlighting all of the Animal Crossing series' releases up until today.
Watch the clip below.