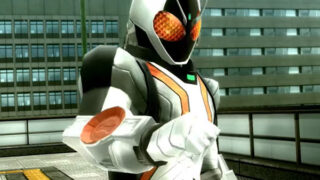 Bandai Namco has released the latest in its series of Riders introduction trailers for Kamen Rider: Battride War Genesis, introducing Heisei era riders from 2009 to 2012.
If you missed it, previous trailers showcased the Showa era Riders from 1978 to 1989, and Heisei era Riders from 2000 to 2006 and from 2006 to 2009.
Showcased in the latest trailer include Kamen Rider Dobule, Kamen Rider Double Fang Joker, Kamen Rider Accel, Kamen Rider Eternal, Kamen Rider Joker, Kamen Rider OOO, Kamen Rider Birth, Kamen Rider Fourze, and Kamen Rider Meteor.
Kamen Rider: Battride War Genesis will launch for PlayStation 4, PlayStation 3, and PS Vita in Japan on February 25.
Watch the trailer below.
https://www.youtube.com/watch?v=a8JPrEvxkMY