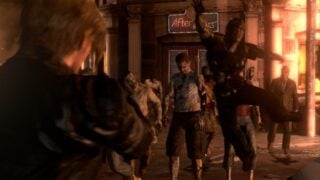 The Korean Game Rating Board has rated Resident Evil 6 for PlayStation 4 and Xbox One.
Resident Evil 6 launched for PlayStation 3 and Xbox 360 in October 2012, and for PC in March 2013. Capcom has yet to announce current generation ports.
Back in 2012, the Korean Game Rating Board also leaked the high-definition versions of Resident Evil: Revelations before they were officially announced.
Update 12/01/15 at 6:50 p.m.: The Australian Classification Board filed a new rating for Resident Evil 6 today, further supporting the upcoming new-gen release.