Yoru no Nai Kuni first PS Vita screenshots
A look at how the handheld version compares.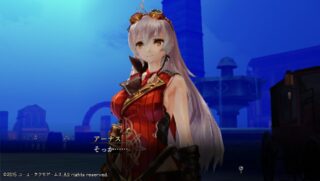 First screenshots from the PS Vita version of Yoru no Nai Kuni, due out for PlayStation 4, PlayStation 3, and PS Vita in Japan this Thursday, October 1, have surfaced via a 2ch user who obtained the game early.
Here's a shot of the PlayStation 4 version for comparison:
The PlayStation 4 version of Yoru no Nai Kuni is coming west in early 2016.
Update: Watch 22 minutes of PS Vita Yoru no Nai Kuni footage below.