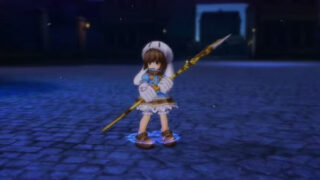 Gust has released a short trailer showcasing the Gust-chan subordinate demon included with first-print copies of Yoru no Nai Kuni.
As a subordinate demon, the Hyperdimension Neptunia representation of Gust will be able to fight alongside players.
Yoru no Nai Kuni is due out for PlayStation 4, PlayStation 3, and PS Vita in Japan on September 17.
Watch the trailer below.