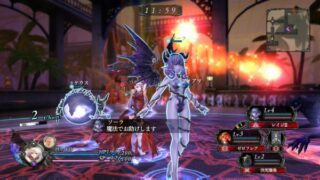 Gust Corporation has delayed Yoru no Nai Kuni from its initially planned August 27 Japanese release date to September 17.
The reason is to "further improve the game's quality."
Yoru no Nai Kuni will launch for PlayStation 4, PlayStation 3, and PS Vita.
In addition to an original custom theme, the developer announced that first-print run copies of the action RPG will include a download code for the special subordinate demon "Gust-chan," who you may know from the Hyperdimension Neptunia series. Players will be able to utilize Gust-chan as a Servan in the game.
Thanks, Games Talk (2).