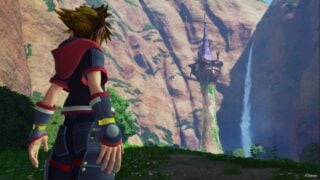 Square Enix showcased a new trailer for Kingdom Hearts III at E3 introducing the game's first Disney world: Tangled.
The world based on Tangled is one of many big reveals that the Kingdom Hearts III team has in store and is the first announcement in a larger, deep creative collaboration between Square Enix and The Walt Disney Animation Studios.
"I think this is going to be an amazing journey for these guys as they get the richness of our story, and the richness of Kingdom Hearts," said Disney Academy Award-winning producer Roy Conli in a video message. "It's going to be a phenomenal experience for the game player."
Watch the video below. View a new set of screenshots at the gallery.
Trailer
Video Message