First look at Net High for PS Vita
PS Vita adventure game out this fall in Japan.
Famitsu has gone up with its online preview of Marvelous' newly announced adventure game Net High for PS Vita.
In Japan, the term "riajuu" is used online to describe people who live fulfilling lives. Net High centers around riajuu that lie about their lives online. The protagonist, Oreshi (voiced by Kaito Ishikawa), is a 21 year-old part-time jobber and non-riajuu who uncovers those lies using various Internet-specific methods.
The game progresses in two parts. First, there's the part that consists of gathering information from followers on your social network, collecting evidence with the help of Cil (voiced by Maaya Uchida), an artificial intelligence loaded onto Oreshi's wearable device. Then, there are the "Flame Wars" (or Explosive Comments Battles, pictured above), through which Oreshi must uncover his opponent's "lies" about their real lives and point out the truth. If your opponent is high in rank, the battle will be tough, but if you manage to win, you will be rewarded.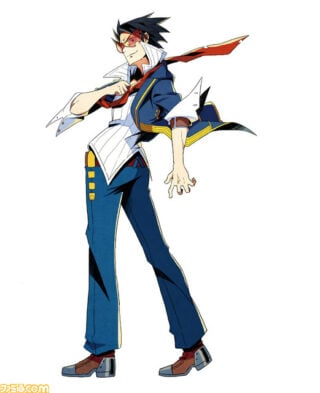 The game's staff consists of:
Net High is due out for PS Vita this fall in Japan.