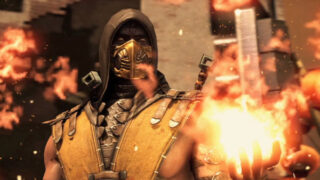 Warner Bros. and NetherRealm Studios have debuted the official TV spot for Mortal Kombat X.
The commercial sees everyone abandon their daily duties to go watch a fight happening on the city streets. Because everyone loves fights.
Mortal Kombat X is due out worldwide for for PlayStation 4, Xbox One, and PC on April 14, and for PlayStation 3 and Xbox 360 this summer.
Watch the TV spot below. If you missed this morning's new trailer, catch it here.