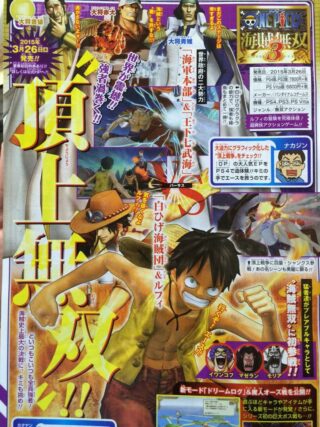 Emporio Ivankov and Magellan are playable characters in One Piece: Pirate Warriors 3, this week's issue of Jump magazine reveals.
The magazine also reveals a new mode called "Dream Log," through playing which you'll obtain new characters and items to use. You'll be able to fight gigantic bosses like Oars for the first time in the series, too.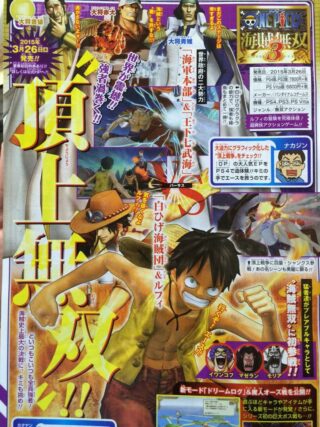 One Piece: Pirate Warriors 3 is due out for PlayStation 4, PlayStation 3, and PS Vita on March 26 in Japan and this summer (with an added PC version) in North America and Europe.
Thanks, APForums.