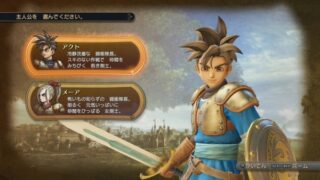 The PlayStation 4 version Dragon Quest Heroes is now available to download and play in Japan for consumers who picked up the Metal Slime Edition PlayStation 4 back in December. And courtesy of Ruliweb, we have a batch of new screenshots from the game's opening segments.
Dragon Quest Heroes will be available to all in Japan this Thursday, February 26.
View the screenshots at the gallery.