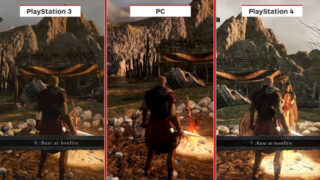 IGN has gone up with a new preview of Dark Souls II: Scholar of the First Sin, including a video comparing the PlayStation 4, PlayStation 3, and PC versions.
Additionally, it is confirmed that the PlayStation 4 and Xbox One versions will run at 60 frames per second in 1080p. This is in addition to upgraded lighting, textures, and cinematic filters. Up to six players can play online together, too.
Watch the comparison video below. If you missed it, catch this week's new "Forlorn Hope" trailer here.