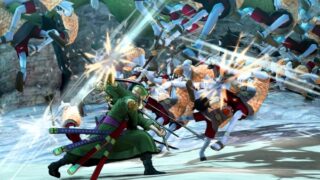 Bandai Namco has released a new set of One Piece: Pirate Warriors 3 screenshots.
The new images showcase Luffy, Zoro, Sanji, Nami, Usopp, Choppa, Robin, Frankie, Brook, Sabo, Fujitora, Law, and Doflamingo. You'll also get a look at the new "Kizuna Rush" action, which allows up to five characters to do a co-op attack.
View the screenshots at the gallery.