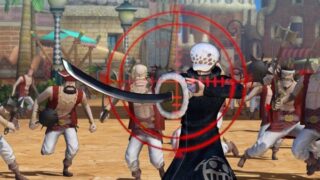 Bandai Namco has released a new set of One Piece: Pirate Warriors 3 character gameplay clips showcasing Monkey D. Luffy, Trafalgar Law, Donquixote Doflamingo, and Fujitora.
The game is due out for PlayStation 4, PlayStation 3, and PS Vita on March 26 in Japan and this summer (with an added PC version) in North America and Europe.
Watch the videos below.
Monkey D. Luffy
Trafalgar Law
Donquixote Doflamingo
Fujitora