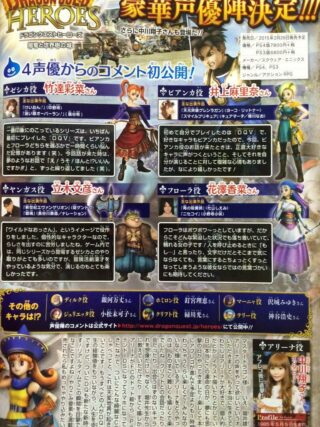 Jump this week reveals the latest batch of confirmed voice actors for Dragon Quest Heroes' successive generation Dragon Quest characters.
Find the cast below.
Jessica Albert – Ayana Taketatsu
Yangus – Fumihiko Tachiki
Bianca Whitaker – Marina Inoue
Nera Briscoletti – Kana Hanazawa
If you missed the first batch of voice actor reveals, find it here.
Dragon Quest Heroes is due out for PlayStation 4 and PlayStation 3 on February 26 in Japan.
Thanks, @kazu4281.