AKIBA'S TRIP due out for PS4 on November 25
PlayStation 4 version comes with slew of new additions.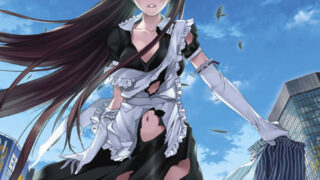 AKIBA'S TRIP: Undead & Undressed will launch for PlayStation 4 in North America on November 25, XSEED Games announced.
The PlayStation 4 version of the Akihabara-set beat 'em up offers a number of new features over its PlayStation 3 and PS Vita predecessors, including:
Toybox Mode – Allows players to begin the game with one of every available weapon and clothing item.
Visual Editor – Allows complete customization of virtually every aspect of the game's look.
Chat Commands – Allows livestream viewers to directly affect the player's experience in decidedly unusual ways.
Upgraded Visuals – Enhanced visuals with 1080p resolution running at 30 frames per second, more detailed character models, and better lighting and shadows.
More People – There are at least four times as many residents wandering the streets of Akihabara, giving the city an even more authentic feel than ever before. And less time is needed to load them in.
PS3 and PS Vita DLC – All downloadable content released for the PlayStation 3 and PS Vita versions throughout August and September is in the game from the very start, including the swimsuit downloadable content.
Added Dialogue Scenes – Each of the six main girls has one additional dialogue scene added to the PS4 version, accessible by running into her on the street at a specific point in the story.
Touchpad and Speaker – You can use the DualShock 4's touchpad to use the game's "bust wave" functionality. Voices can also be set to come out through the DualShock 4's speaker, if you like.
Watch a new trailer for the PlayStation 4 version below.