Bandai Namco announces NYCC 2014 lineup
Dragon Ball and more playable. Tales panel planned.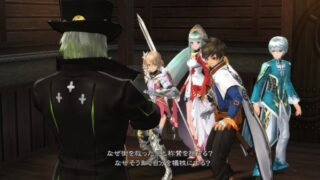 Bandai Namco has announced its lineup of titles it's bringing to Comic-Con in New York next week. 
Playable at the company's booth includes:
Digimon All-Star Rumble (PS3, 360)
Dragon Ball Xenoverse (PS4, XBO, PS3, 360, PC)
Lords of the Fallen (PS4, XBO, PC)
Power Rangers Super MegaForce (3DS)
Project Cars (PS4, XBO, Wii U, PC)
Tales of Hearts R (PSV)
Tenkai Knights (3DS)
Additionally, the company will host a Tales of series panel on October 10 at 2:00 p.m. in Room 1A10 of the Jacob Javits Center featuring Tales of Zestiria director Yuta Hase. In addition to Zestiria, the panel will also discuss Tales of Hearts R, and panel attendees will have the chance to win "fun Tales of items."
The New York Comic-Con runs from October 9 to 12.