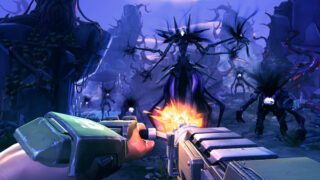 First gameplay footage of Battleborn, the next game from Borderlands developer Gearbox Software, has come out of a New York City preview event.
The 2015-due first-person shooter, which has MOBA elements, sees a group of around 20 unique characters seek refuge across the galaxy to the last known shining ball of hydrogen as all the stars in the galaxy die out. These characters band together to battle the evil Varelsi, the race responsible for putting out the stars.
Written previews can be found over at IGN, Kotaku, and Game Informer. Videos from IGN and VideoGamer featuring gameplay can be found below.
IGN
VideoGamer