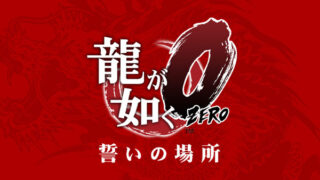 Sega's newly announced Yakuza 0 is set in December 1988 Kamurocho, Tokyo and Soutenbori, Osaka, this week's Famitsu reveals.
The protagonists are 20-year-old Kazuma Kiryu and 24-year-old Majima Goro. Kiryu works as a bill collector under the Tojo Clan's Dojima Family. Goro, on the other hand, is a cabaret club manager who turned a spot that was on the verge of closing into the most popular club in Soutenbori.
The events of Yakuza 0 are directly connected to the events of the original Yakuza. Thus, many characters from the original will appear in the upcoming prequel.
Yakuza 0 is coming to PlayStation 4 and PlayStation 3. Development is 65 percent complete. A release date is still to be announced.
Thanks, Re: Zaregoto and [email protected].