Mario Kart 8 sales top two million in first month
470,000 of two million from Japan.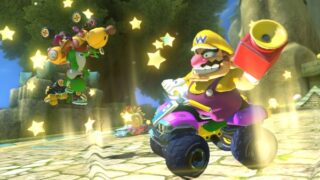 Mario Kart 8 sales have topped two million units worldwide since its May 29 and May 30 Japanese and western launches, Nintendo announced at its 74th Annual General Meeting of Shareholders.
Hardware sales are also picking up.
We know that 469,316 of those Mario Kart 8 sales come from Japan. Thus, the remaining 1.5 million units must come from western sales.
For further reading, check out Cheesemeister's handy roundup of the Shareholders Meeting Q&A session over at NeoGAF.