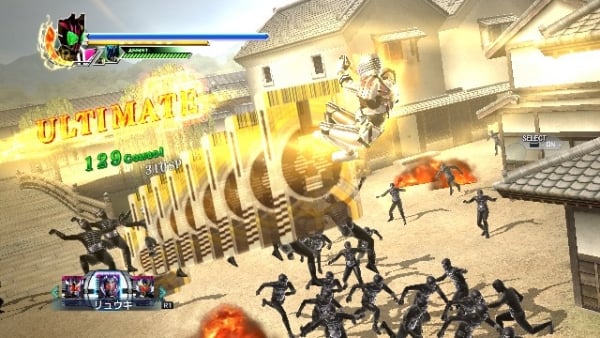 Bandai Namco has released the third trailer for Kamen Rider: Battride War II, dubbed "Awaken, Ultimate Power."
The five-minute trailer is filled with gameplay featuring a number of riders. In addition to motorcycles, you'll also see horses participate in the action. Kamen Rider OOO Wonderful's Tokugawa Yoshimune also appears as a playable character.
Kamen Rider: Battride War II is due out for PS3 and Wii U in Japan on June 26.
https://www.youtube.com/watch?v=XaH0bcisXK0