Square Enix registers Just Cause 3 domain
Square Enix and Avalanche preparing E3 announcement?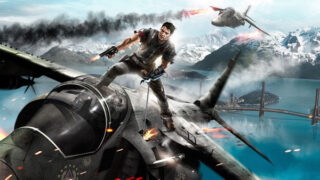 Square Enix registered a domain name for Just Cause 3 this week.
The domain, JustCause3Game.com, suggests a threequel to the Avalanche Studios-developed series is nearing announcement.
Just Cause 3 has been rumored for some time. Last we heard, the game is planned to launch in summer 2015. That same rumor claimed Mad Max was planned for April 2014, however. But delays aren't unheard of.
Thanks, @supererogatory.