Dream Club Gogo 'Ouka karaoke stage' video
Watch Ouka perform "Full Moon Takishimetai."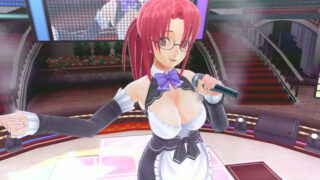 The red-haired fortune teller Ouka is the star of this week's Dream Club Gogo karaoke stage video. She performs "Full Moon Takishimetai."
Previously, we've seen karaoke stage videos for host girls Noko, Miyagi, Seira, Moegi, and Karia.
Watch the video below. The game is due out for PlayStation 3 on April 3 in Japan.