Yakuza: Ishin demo coming to PS3 on February 13
Test play the latest Yakuza before its February 22 release.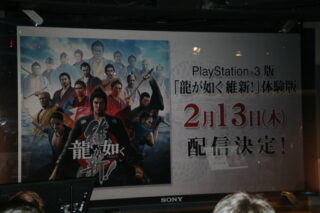 A downloadable demo for the PlayStation 3 version of Yakuza: Ishin will hit the Japanese PlayStation Store this Thursday, February 13, Sega announced.
Producer Masayoshi Yokoyama and director Hiroyuki Sakamoto confirmed the demo's release during a premium talk show event at the Sony Building in Ginza.
Yakuza: Ishin will launch for PlayStation 4 and PlayStation 3 in Japan on February 22.
Thanks, Inside Games.