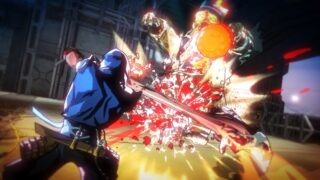 Tecmo Koei has released a new trailer and screenshots for Yaiba: Ninja Gaiden Z, showing the game's new bosses, harvested weapons, and a new environment.
Notable in the trailer is the Terrible Two, a pack of massive two-headed zombie toddlers Yaiba will battle in an armored fortress travelling across a snowy wasteland.
Watch the trailer below. View the screenshots at the gallery.