Dream Club Gogo 'Noko karaoke stage' video
Watch pink-haired Noko sing "O-share is Noko-ism."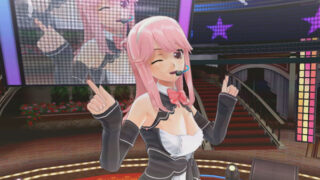 This week's Dream Club Gogo karaoke stage video sees the pink-haired manga, anime, game, music, and fashion lover Noko singing "O-share is Noko-ism."
Previously, we've seen clips for Miyagi, Seira, Moegi, and Karia.
Watch the video below. The game is due out for PlayStation 3 on April 3 in Japan.