The Last of Us 'Left Behind' DLC teaser trailer
Story expansion will cost $14.99 when it launches.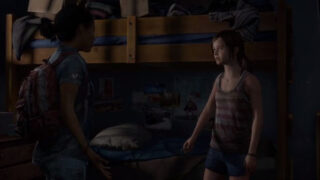 IGN has first look at 'Left Behind,' Naughty Dog's upcoming single-player downloadable content for The Last of Us.
The short trailer shows Ellie asleep in her bed, then playfully awakened by her best friend Riley after not seeing her for 45 days.
The site's preview also confirms a $14.99 price point for the content.
Watch the video below. Read more about Left Behind in a new interview with a Ellie actress Ashley Johnson here.